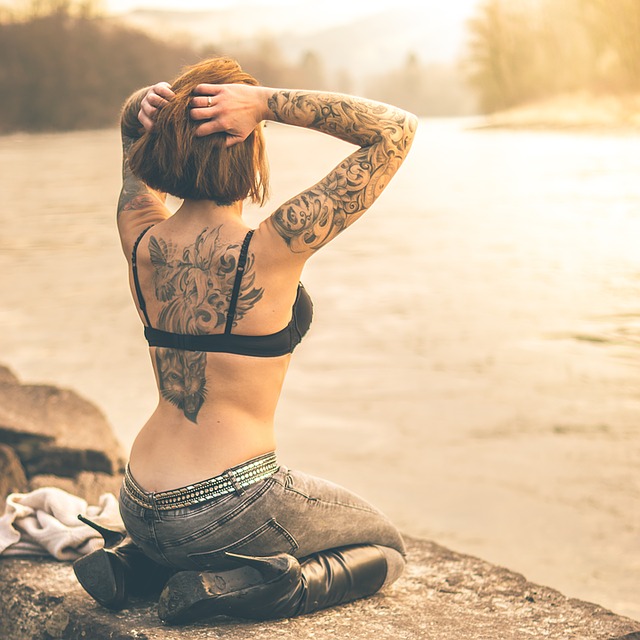 When we look at Tattooed Ladies, we often think of them in the context of individuality, self-expression, and self-ownership. And in the United States, the history of women and tattoos is generally one of self-determination and independence. But in Asia, the relationship between women and ink is very different. Tattooing in Japan, especially, has many threads of cultural legacy that still inform the practice and its connotations today.
In antiquity, the Japanese were known to favor tattooing and decoration. Visiting Chinese remarked on the practice as "barbaric", since most "civilized" Chinese subscribed to the Confucian ideal that tattooing was polluting to the body.
The Chinese did practice tattooing, however – but mostly in the form of marking criminals for life. Outside the sophisticated Confucian elite, soldiers were readying themselves for battle by getting talismanic tattoos of axes, and women living south of the Yangtze River were decorating their hands with tattoos of insects and snakes.
Article Source: http://EzineArticles.com/7930387